What Simple Menu can do for you
Increase the speed of your service
Print and split invoices easily
Avoid manual errors
Prevent employee theft
Track your inventory
Print sales reports quickly
Save on accounting and training costs

Simple Menu will help you to:
Simple Menu was developed in collaboration with restaurateurs like you. Focused on the efficiency and profitability of your business, Simple Menu can help you:
Improve the speed of your service,
Avoid input errors, and make your investment profitable
while reducing the time allocated to administrative tasks
thanks to the numerous detailed reports,
Save on employee training costs; you can show a new
employee what needs to be done in 15 minutes!
Save on accounting costs,
Send sales to your accounting system directly.

Simple Menu can be used in any food establishments like restaurants, cafés, cafeterias, bars, resto-bars, grocery stores, as well as retail stores.
Rely on a team that is at your service.
---
Simple Menu and the SRM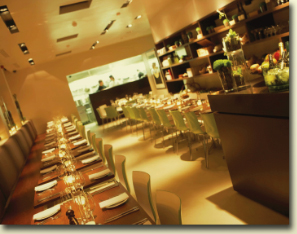 Ultra fast installation and set up!
Inventory, multiple menus (per station), multiple choice ingredients (chargeable/included), submenus and recipes,
Table management by section: draw the room plan and track the status of orders,
Security by position and by employee,
5 kitchen printers,
Client management, which can be linked to your accounting system,
20 sales departments, which can be linked to your accounting system,
Discount management,
Functional parameters,
Reservations module,
And many more functions!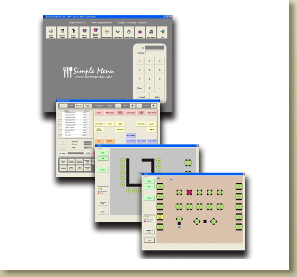 Keep control of your company with the tools and reports in the Simple Menu software.